User Profile: Klaus Fischer
About Klaus
Description:
Beta Team Member and Founding Member of Agent DE Translation Team
Organization:
Agent DE Team
Published On:
April 23, 2003
When Forté met Klaus
On May 18th, 2001, Forté received an email from Klaus Fisher that began with this unforgettable opening, "This is maybe a historical day for Forté Agent :-)". At the time, we had no idea just how accurate Klaus's prediction would be.
Klaus went on to say, "An often heard question in the newsgroup de.comm.software.forte-agent is if there's a german version of your Agent."
It turns out that Klaus and his colleagues had formed the Agent DE Team. Entirely on their own, the Agent DE Team figured out how to extract Agent's user interface resources and produce a Deutsch version of Agent. Now, they were politely asking for permission to share their work with the rest of the Agent Community.
Frankly, we were speechless.
Just 3 months earlier, Forté had re-acquired Agent and there were many doubts about the new company. Would the Agent Community welcome us back? After 4 long years and no new releases, did our users still care? Those doubts were erased in a single email as the Agent DE Team demonstrated the unique bond that continues to exist between Agent and our users.
Creating Translation Teams
Soon afterward, we received an email from Luca and Il team italiano di Fort� Agent with a similar offer. Il team italiano di Fort� Agent began translating Agent into Italiano back in 1999 (look for their profile in the near future).
From the beginning, Klaus and Luca took leadership roles in helping us build and test the Agent Translation Toolkit. Both the Agent DE Team and Il team italiano di Fort� Agent worked tirelessly to help make our International Users Program a success. As active participants on the Agent Translation Mailing List, Klaus and Luca helped the Agent Français Team develop the Français version of Agent. Their help continues today as new translation teams get underway.
The Agent DE Team has also helped Forté understand many of the cultural and privacy issues that are so important when designing Internet software for the international community. In return, Forté is proud to share their excellent work with all Agent users. Several members of the Agent DE Team are now members of the Agent Beta Team.
Now, we would like to give you a personal glimpse into Klaus and the other members of the Agent DE Team.
Klaus Fischer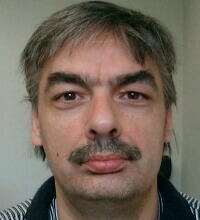 I'm about 40 years old (smile) and currently out of work. I'm trained in business, and I am also a Microsoft Certified Professional. I live near Stuttgart, in the southern part of Germany.
Favorite Newsgroups: all hamster.de.* groups, dcs.forte-agent
Favorite Activities: Volleyball, Photography, Astronomy
Favorite Computer Activities: Delphi, Linux, Scripts e.g. for Notetab and Hamster
Favorite Musicians: ZZ-Top, Neil Young, Eric Clapton, Bob Dylan, CCR
Favorite Films: All films by John Carpenter (well, almost all)
Likes: All sorts of pizzas, pancakes
Dislikes: Every fish
Why did you form / join the Agent DE team? Because one of my/our intentions was the wish to provide a German translation of Agent to people in Germany. Behind this thinking was the desire to find a solid and good alternative against Outlook Express and its leadership on Usenet.
Martin Mewes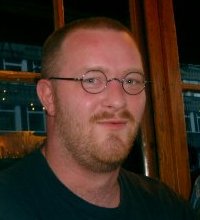 I came to Agent right after I started posting to Usenet in Germany. After working with this program (which I did not know existed) it was love at first byte. Some Usenet regulars told me it was better to use Agent than any other Usenet program, because of its "stick-to-RFC" defaults and because of its "no Microsoft virus possible" feature (because of the missing HTML-display function).
When Agent 1.9 appeared I thought about translating Agent into German and I was notified by Forté that there was already a translation team in place, which I joined. I was so proud of taking part in this process, even when my contribution was finally dismissed because of legal problems. I had translated the "Licence Agreement", which Forté decided should be distributed only in English.
When the translations became "official" I offered Agent-DE its own web-page [http://www.agent-de.org] which I host - and I cannot wait for the work we can do on Agent 2.0
Normally you can find me as a moderator of a Web forum talking about VMware [http://vmware.itst.org/] which is totally in German. During business hours I hit the road as a network administrator in Hamburg, Germany.
Guido (Guy) Busch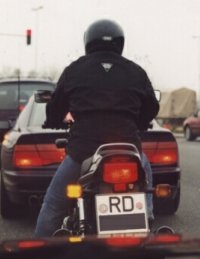 I'm a German now living in a region where others like to vacation - Kiel at the Baltic Sea, where "Kieler Woche" runs every year and the "Volvo Ocean Race" ended in 2002 (and maybe again next time). I went to school and learned a job, worked, was a soldier (in the German navy), learned and worked in a different, specialized side-line, learned second job and now am actually using my knowledge as a government official.
Favorite Activities: Dogs; mine and especially those poor ones in a pet asylum (where I've rescued mine from). Also -- I'm a motorcyclist!
Favorite Musicians: Early Jean Michel Jarre and some others
Favorite Authors: James Herbert, Dean (R.) Koontz, Douglas Adams, Terry Pratchett, Eric van Lustbader
Nickname: Guy B. Why? I've grown up with "Guy" (=Guido) because of lots of friends in the US Army and British forces in Germany.
What do I think of Usenet? As one can read on the site of Chris Beck, there are barely better words to find: "...the ultimate mirror of society...". And in fact it is a bit easier to write an article (or a mail to a new friend) than to write a letter, place a stamp, and so on. (Smile.)
Why did I join the Agent DE team? I had contact with computers very early (since 1985), never managed to get a job in this field, but stayed interested and liked to help others with my "small" knowledge. So with a little help by chance and a bit of free time available I joined the Agent DE Team providing, predominantly, spellchecking and translation suggestions.
Timm Korte
What is your background? I'm a 23-year-old student of Information Systems Security (sort of Cryptography) living in north-western Germany. I was in the USA for one year back in 1996/97, in Susanville, CA. My first contact with Agent was back then.
What are your opinions of Usenet? It's an excellent place to discuss new ideas and common interests - or just to be entertained.
Why did you join the Agent DE team? I actually didn't have a problem with the English GUI but always tried to get people to use Agent as their News/Email program . A German-language GUI would make that effort a lot easier since not all people have a good knowledge of the English language here in Germany.
Is there anything else? I just want to thank everyone at Forté for this great product - old but not outdated (smile). I'm still trying to figure out how to keep to my Agent installations (Notebook/Desktop) in sync though.
Learn More
Go here for All User Profiles.